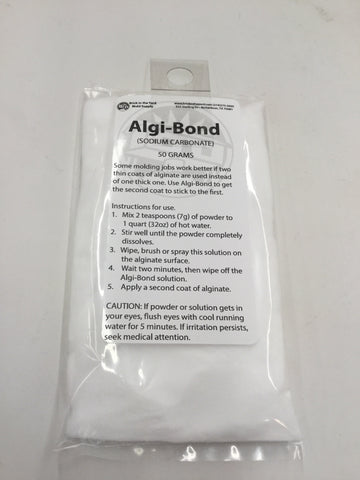 Algi-Bond
Algi-Bond is used to ensure that a new layer of alginate sticks to an older one that has already set. Terrific to have on hand when you are doing a very large job- just in case.
This bag of powder is enough to make about 2 gallons of solution- which should last a very long time. Neither the powder or the solution have a shelf life so it should remain usable for a long time as well. Instructions are on the label.
This stuff should NOT be put into your eyes. Use only with adult supervision.
Technical Data: SDS
---
We Also Recommend