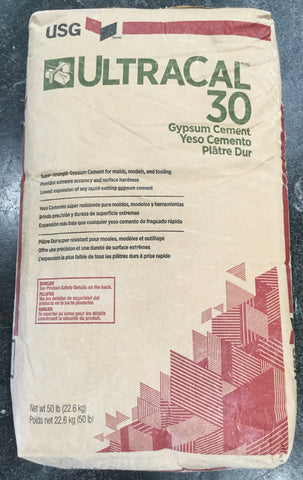 ULTRACAL 30 - 50 Lbs
ULTRACAL 30 is a Super-strength gypsum cement recommended where extreme accuracy and greater surface hardness are required, as in duplicator models. ULTRACAL 30 has the lowest expansion of any rapid-setting gypsum cement available. ULTRACAL 30 was designed to give the pattern making industry the ultimate in a gypsum cement tooling medium.
Great for casting mask latex.
PartAll #2 wax may be used as a release for 2 piece molds.

Physical Properties:
Use Consistency - 38
Dry Strength - 6,000
Dry Impact Strength - N/A
---
We Also Recommend