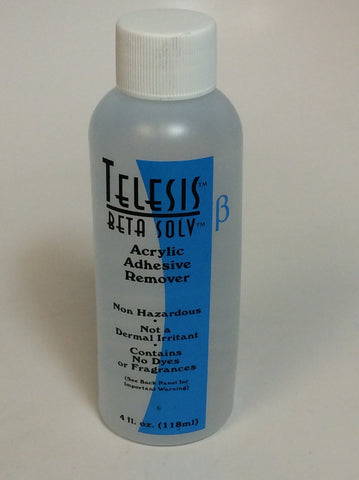 Beta Solv - 4oz
BETA SOLV is a high solvency formulation that is remarkably effective in removing BETA BOND products and BETA BOND PAX type paints from the skin and appliances. It is odorless, non oily, not harmful to materials and may be thinned with water.
Also available in 4 oz., 8 oz., Pint, and Quart sizes call for pricing.
The whole line of Telesis ashesives and removers from PPI have proven to be both safe and highly effective in the medical, make-up and cosmetic industries. All products have been tested by independent labs for dermal irritation and they do not contain any known carcinogens or cyto-toxins.
Technical Data: SDS
---
We Also Recommend