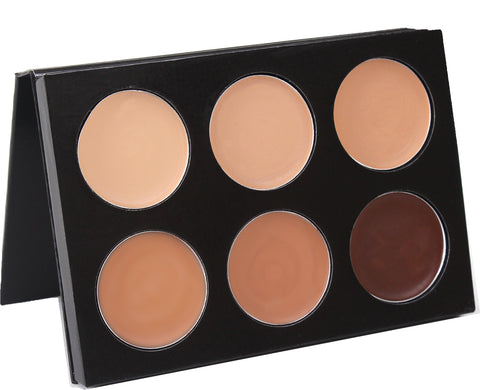 Rubber Mask Grease Pallette 6 Flesh Tones
Rubber Mask Grease color palette for blending and detailing foam latex, slip latex appliances, and bald caps. RMG colors (Rubber Mask Grease) does not deteriorate latex surfaces. Set with translucent or colorless face powder. Great for blending Rubber Wear Foam Latex Prosthetics.
Use for coloring latex and rubber prosthetics such as bald caps, ears, noses and other special effects. Apply with fingertips, sponge or brush and set with Colorset Powder. Remove with makeup remover or cold cream followed with soap and water. Caution: Do not use red, yellow or orange in the area of the eye. Do not use blue or green on the lips. If irritation occurs, discontinue use. Not recommended for use on children under 3 years old.
---
We Also Recommend