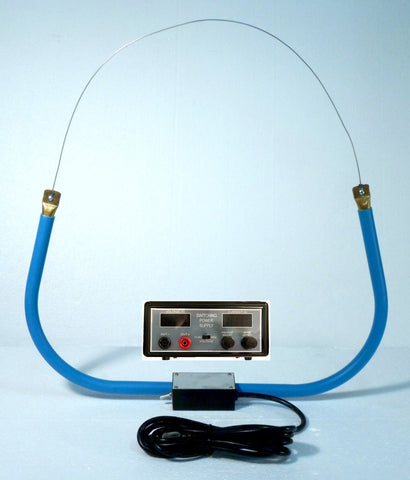 Industrial 32-Inch Router Kit
The shapeable 32-inch blade will fly through foam like it's made of thin air. Comfortable two hand grip with on-off switch on the tool. Includes four (4) Shapeable Hot Wires and Compact Industrial Power Supply.
Easy user replaceable cutting wires
Approximately 12.5-inches of clearance from where the wires bolt on the arms to the control box on the handle. 22-inches between the wire mounting posts and 22-inches from the top of the blade to the bottom of the handle.
Made of thick industrial strength aluminum and ABS to last a lifetime
A 6-foot extension cord is included in the kit to connect the Router to the Power Supply, for 12-feet of tool cord total. If you require additional reach, additional extension cords are available - use the dropdown menu to add an extra to your kit.
Caution, turning up the power too high will fry your blade and can easily cause severe burns, fire, and ignite volatile substances. You will be required to read and sign a safety waiver when purchasing this power supply - see below.
---
We Also Recommend