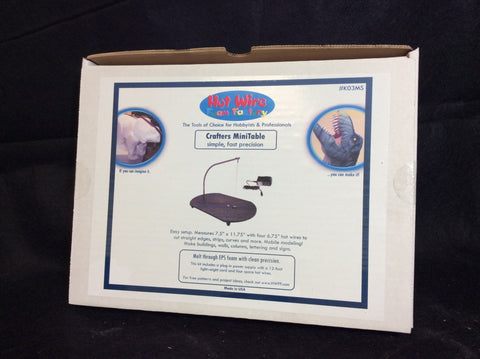 Crafters Mini Scroll Table
Hot Wire Foam Factory Crafters MiniTable is a 7.5" x 11.75" Scroll Table for cutting accurate straight edges, strips, curves, and more. Mobile modeling.
Make lettering, buidlings, walls, columns, signs and what ever else you can imagine. 
Includes a 12-foot lightweight cord and four spare 6.75" hot wires.
---
We Also Recommend