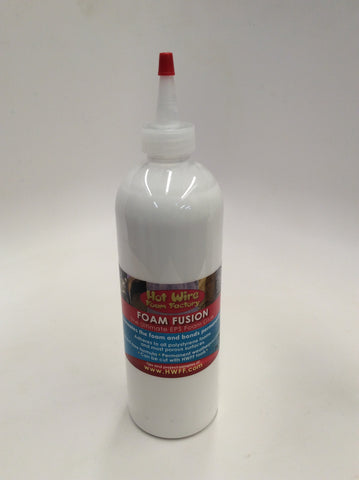 Foam Fussion - 16oz Fluid
Fjoam Fussion is the ultimate EPS foam glue. It is stronger than any other foam glue. Permanent weatherproof bonds. Bonds to most porous surfaces. Unique solvent-free formula. Simply squeeze or brush on. Easy water cleanup. Better price than inferior glues.
Foam Fussion permeates the foam and bonds around its cells. Other glues containing solvents will dissolve foam over time. Not affected by heat and/or cold as with glue guns. Works with most rigid foams including Styrofoam, and many soft foams. Bonds foam to almost any porous surface. Hot Wire Foam Factory tools will cut through this glue.
Technical Data:   SDS
---
We Also Recommend