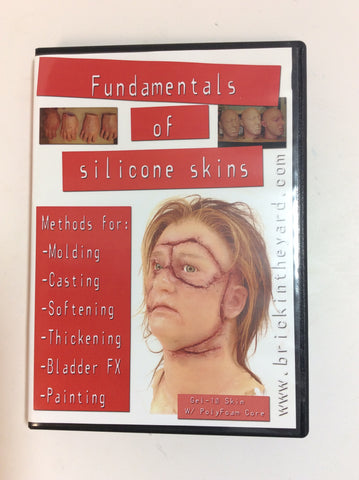 Fundamentals of Silicone Skins DVD
Learn the basics of molding and casting for silicone skins. Silicone Skin Systems are the latest breakthrough for hyper-realistic effects. You don't need a big budget to get great results. These are skills every special makeup effects artist needs to know.

"Fundamentals" introduces simple silicone techniques to get you started. Information & techniques for the novice as well as the professional. Covers molding, casting, softening, thickening, painting, bladder FX, & much more. Almost 2 hours of footage.


---
We Also Recommend