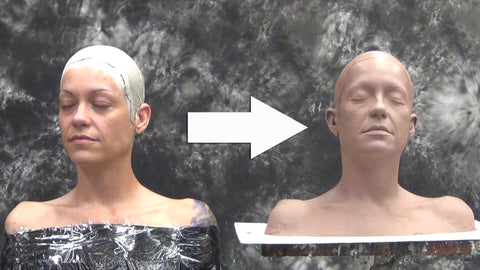 Lifecasting Class May 6th 2023
Lifecasting Class
Our lifecasting class is the best way to learn the basics of silicone and alginate lifecasting techniques. Class covers hand casting, face casting, and full head casting. Hand cast portion of class is hands-on. This class can get messy so dress accordingly. Class also covers casting techniques for pouring positives into alginate and silicone lifecast molds.
Class Covers:
Proper use of plaster bandages
Alginate mixing and application
Silicone Lifecasting vs. Alginate
Sealing nose holes on a silicone cast
Clay Pour Process
Hydrocal Mixing & Casting
In addition to great how-to knowledge, you will also leave with lifecasting supplies to help get you started.
Class is from 9:30-5 on Saturday May 6th 2023. This is our most popular class and space is limited so sign up now to reserve a spot.
Important! You must be 18 years or older to attend!
---
We Also Recommend