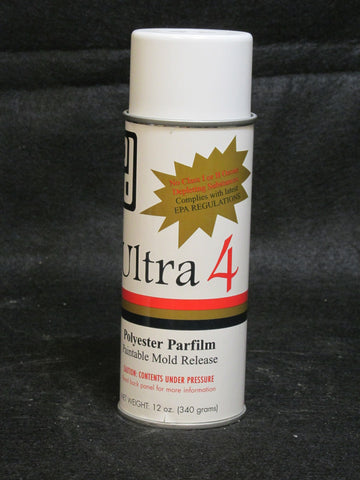 Polyester Parfilm Release
Important! This product cannot be shipped to Alaska or Hawaii or be shipped via USPS. This product must be shipped UPS or Fed Ground ONLY.
Polyester Parfilm is a micro-thin, film-forming release agent formulated expressly for polyester resin systems, filled polyester resins and fiberglass reinforced polyester. Its film-forming ability inhibits the migration of the monomer catalyst, impedes the degradation of the mold and yields longer mold life. Heat stable to 600ºF.
Important! Polyester Parfilm is an aerosol spray and may not be shipped air or shipped to international locations. Polyester Parfilm must be shipped UPS or Fed EX ground.
---
We Also Recommend