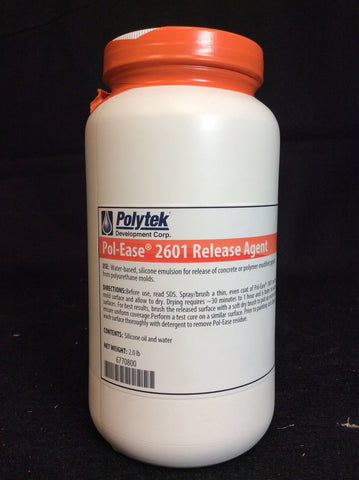 2601 Release Agent 2lbs (1 Quart)
1 Quart of 2601 water based release.
Water-base emulsion of silicone oils and resins. When used with our Sure Shot Atomizer or other spray bottle, Pol-Ease® 2601 is an economical alternative to aerosol release agents. The use of a soft brush to distribute the release agent evenly and reduce drying time may improve results. Pol-Ease 2601 should be evaluated as a release for casting plaster or concrete into polyurethane molds.
Technical Data:  MSDS - Release selection guide
---
We Also Recommend